Starting MSRP from $25,000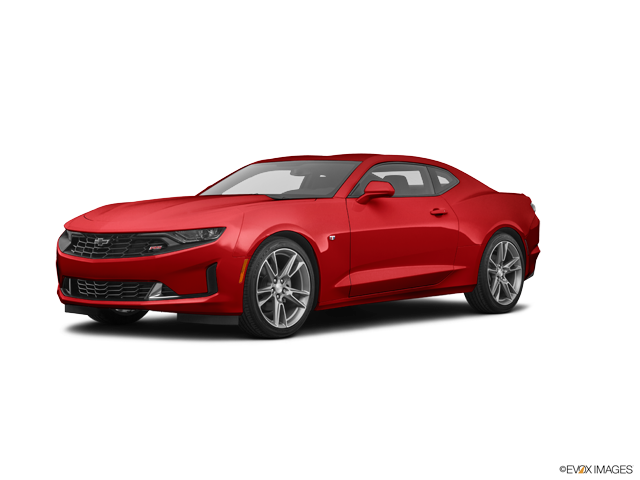 If you're looking for a reasonably-priced car that is exciting to drive, then you should take a look at the all-new Chevrolet Camaro, available at your local Chevrolet dealer near Washington DC and Gaithersburg. It is available in a range of different colors, trims, and custom options, including the choice between convertible and coupe styles. The Camaro has been supplying sports car lovers with unmatched performance and design for more than 50 years. It can accelerate from 0 to 60 in 4 seconds and the base model is equipped with 275hp, making for an exciting drive. So what are you waiting for? Come over to your local Chevrolet dealer. Take a look at new Chevrolet models available for sale. Look through the inventory of new Camaro models in Rockville to find the trim, colors, and options that are right for you. If you wish to learn more about the buying and leasing options available at our dealership, then give us a call at (301) 339-7086 or
contact us online
.
Chevrolet Camaro
At Ourisman Chevrolet of Rockville in Rockville, we invite our prospective car buyers to spend a few minutes on this page to see how much you can learn about this new Chevrolet Camaro - from the inside out. Our goal at Ourisman Chevrolet of Rockville has always been to make an easy shopping experience for all of our customers. And this page helps us to make things easy for you. Not just easy to learn about the vehicles we sell everyday, but easy for you to really explore the specifics regarding the 2020 vehicle you are search for. That includes color and trim options, as well as details about the extra features of each model, and even the performance features that make for a thrilling driving experience. When you take the time to do the research on a vehicle, you get results that speak for themselves. By searching for what interests you about the Camaro, you can then browse our other model pages - and suddenly your next vehicle purchase will begin to become a clearer idea in your mind. And there is more - it is as easy to customize the Camaro below by clicking through the various choices, Not only can you get a sense of your next car - you can actually visualize your options right in from of you! Don't just be tempted by those alluring bells and whistles. The unique styling of a new 2020 Camaro can be hard to resist - but remember that this page was built to put the power of choice and the advantage of information in your hands - so why not play around and build a car that will be yours for many years down the road! Imagine yourself driving in Bethesda with your brand new Chevrolet Camaro - and don't forget to do your research!
Experience the 2020 Camaro at your Rockville Chevrolet source - Ourisman Chevrolet of Rockville
It's simple, when it comes to providing competitive pricing and selection - Ourisman Chevrolet of Rockville is your Rockville Chevrolet Camaro authority. Come visit Ourisman Chevrolet of Rockville today for a test drive. At our Rockville showroom our friendly sales team is ready to assist your search for a 2020 Chevrolet Camaro. It doesn't hurt we staff a team with years of experience and passion in our product and our services. Make our Rockville Chevrolet showroom your destination for a 2020 Camaro. We think our staff, atmosphere and enthusiasm for our cars and trucks will win you over when you walk in the door. Come and see why more Washington DC Chevrolet used car and new Gaithersburg drivers choose Ourisman Chevrolet of Rockville for their Chevrolet needs.
Our Rockville,MD Chevrolet vehicle page allows you to easily customize for your desired trim options, body style, price, drive train and much more. See how we make Chevrolet Camaro Chevrolet car shopping as easy as surfing online or stopping in at our Rockville Ourisman Chevrolet of Rockville showroom and full auto body and collision car repair facilities. Simply use our online tools to refine your search at home for that new Chevrolet in Washington DC at Ourisman Chevrolet of Rockville. We are happy to answer any of your specific questions, including great financing options along with other great options and offers. At Ourisman Chevrolet of Rockville - we care about our great Washington DC community - and we invite you to stop in to see why our Rockville showroom is a one of a kind Gaithersburg and Bethesda new car shopping experience. We look forward to assisting you in the future!
2020 Chevrolet Camaro in Rockville MD
Ourisman Chevrolet of Rockville offers the Camaro and other Chevrolet models in Rockville MD regardless of whether you are in Bethesda new car shopping or a Bethesda driver considering an upgrade. Ourisman Chevrolet of Rockville created this page to give you all the information and details about this fantastic vehicle. Interested to know the availability of a specific vehicle, or maybe you are curious to know more about the details behind this model? Perhaps you are concerned about cost - if so you have come to the right place to find all of your answers regarding price information, and much more. Contact us at (301) 339-7086 or
email us
for more information.
Your Chevrolet Washington DC Source for a Customized Chevrolet Camaro
At our Rockville showroom we cannot think of one reason why should not consider us for your next Washington DC Chevrolet Camaro this year. Why is that? Well at Ourisman Chevrolet of Rockville we can not only get you in a great vehicle at a low price, we are also fully capable at customizing the particular Chevrolet that you're in the market for so that your next vehicle doesn't just fit your life - it fits your personality. Whether it is springing for those leather seats, installing a custom sound system, or simply adding window tinting, at Ourisman Chevrolet of Rockville we take the time to work with you,that when you drive off the lot in your 2020 Camaro, you will have the specifications you want!
Enjoy a Different Car Shopping Experience at Ourisman Chevrolet of Rockville
Perhaps the best reason to choose your new Chevrolet at Ourisman Chevrolet of Rockville, is the fact that we'll be there for you to help you out with a stress-free car buying experience. At our Rockville dealership, we're completely focused on staying in tune with what you're looking for in a car shopping experience, whether it's a Chevrolet Camaro or another vehicle model. We look forward to helping you find your next vehicle.